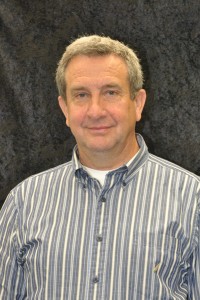 Ron Boettner – Lead Pastor
I began serving as Christ Lutheran as the interim pastor in May 2015 and was then called as the regular lead pastor in September 2016. It is truly a privilege to shepherd God's family at Christ Lutheran. In this faith community there is a passion and desire to be God's faithful people to love God and to love others. We enjoy worship, bible studies, supporting missions, and caring for one another.
I grew up in Chicago, Illinois and fell in love with Minnesota while painting homes here through college and seminary. My dearest wife, Karleen is a newly retired English teacher. She taught English to eighth and ninth graders for 28 years in Forest Lake, Minnesota. We have three adult children; Tim a commander in the USCG and is currently in Pascagoula, Mississippi. Our daughter, Kirsten, a home mom, editor, Anchored in Christ teacher, and everything that mothers do and her husband Reese (he is a chiropractor in Plymouth) live nearby in Loretto and are a part of this family in Christ. They have three children Maren 2nd grade, Drew Kindergarten, and Emily three years old. We are so blessed to have them nearby. Our youngest and favorite is Sarah, she is the Director of nursing at "The Woods" in Deep Haven, Minnesota and did a great job leading her residents and staff through the covid pandemic. She has a fantastic son, Nathan, tenth grader in Prior Lake, Minnesota. Nathan is the greatest friend one could have and a great athlete in basketball, football, and baseball.
It is a deep joy to lead God's people in worship, into a deeper faith, prayer life, and to lift up God's word in our community. The great freedom we have in Christ, the depth of love that God pours out on us, and his desire to lead us into all good things should only be matched by us sharing our lives, sharing our faith, and living lives that bless others. One bible verse God has put on my heart is John 10:10, "The thief comes only to kill and destroy, I have come that you may have life and have it abundantly." Only in Jesus do we find lasting love, true joy, and our place in Christ's family. We invite you to find abundance here at Christ Lutheran.
The things I enjoy beyond the life of the congregation are family time, friends, building things, sailing, gardening, fishing, Mid-eastern archeology, Oak Island history, and all things to do with discovering truth.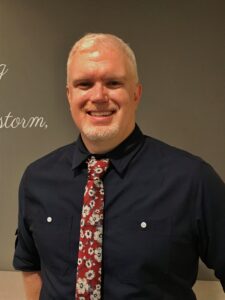 Wes Asheim – Associate Pastor
I am thrilled to be at Christ Lutheran Church for the second time. From 2010 to 2015 I served as the Director of Youth and Family ministries at Christ Lutheran before taking a pastor position in Northwest Connecticut. I returned as associate Pastor starting in January 2021. I have been involved in ministry for nearly 20 years, serving churches in North Dakota, Minnesota, and Connecticut as well as spending time as a camp counselor for a few summers while in college.
I grew up in a small town in Eastern North Dakota (Portland) and attended college at NDSU in Fargo where I completed way more calculous classes than any History major ever needs. I just completed my Master of Divinity degree from Lutheran Brethren Seminary in Fergus Falls, MN.
I love Jesus, my amazing wife Anya, and our two sons, Jacob, and Thaddeus. I have a great passion and calling for teaching and shepherding others in their relationship with the Lord.
Some fun facts about me…
Favorite Person of the Bible: John the Baptist and Moses.
Favorite Bible Verse: Ephesians 2:8-10. For it is by grace you have been saved, through faith—and this is not from yourselves, it is the gift of God—not by works, so that no one can boast. For we are God's handiwork, created in Christ Jesus to do good works, which God prepared in advance for us to do.
Favorite Book: Anything by C.S. Lewis. Favorites include "A Horse and His Boy" and "The Screwtape Letters".
Favorite Hobby: I love watching movies, my favorites are Christopher Nolan movies, The Lord of the Rings, and anything Star Wars. I love watching and playing sports, particularly basketball. I also love exploring new places (restaurants, cities, bike trails, furniture stores, etc…) with my wife.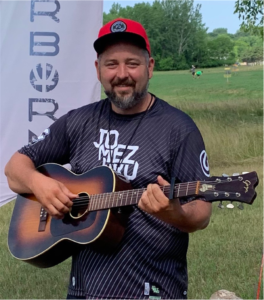 Eric Hutchison – Worship & Music Director

I grew up in the Chicago suburb of Arlington Heights and our family were members at a United Methodist Church in my early years, but I never considered himself a Christian until my early 20's. I have traveled to Switzerland to study at a famous retreat center called L'abri (French for "the Shelter"). This experience was the catalyst for my faith life.
I moved to Portland, OR, where I got involved with a house church. I also met my wife, Ashley, in Portland. After a year there, I returned to college, attending Trinity Lutheran College in the Seattle suburb of Issaquah. Studying the Bible was everything to me, and it led naturally into ministry. Ashley and I had two girls, Anastasia & Bella, before leaving WA to seminary in St. Louis, MO in 2007. Our son , Ezekiel was born in 2009.
In 2011 I became an associate pastor for the LCMS in NYA, MN. I was also full-time worship director. Ashley is a super mom, and works at the high school kitchen. Coda is the newest member of our family – a German Shepherd mix (and my first dog ever!) Around 2018 I began to dream of ways to move out of pastoring, maybe into music or disc golf. Throughout the last decade I have been an avid member of the disc golf community. Wild circumstances allowed me to buy into a disc golf course and company, while at the same time move away from pastoring. All this happened during the Covid-19 crisis.
For me, bringing people together is my passion. Gathering people around the Word to worship is so vital. I believe that Jesus is also more involved in every individual person than we could imagine. I'm very excited to share my love of Jesus through my passion for good music & worship. My family and I are excited to share in the life of Christ Lutheran Church!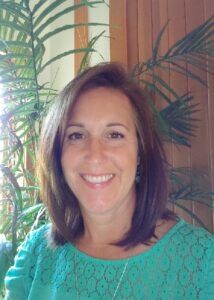 I am the administrator here at Christ Lutheran Church. My journey here began in July of 2014. It is such a privilege to be here, welcome people with a warm smile, and even chat for a few minutes. I put together our worship folders, newsletters, PowerPoints, and assist our accountant.
I have a wonderful, funny, creative, and musically talented husband named Bill. We love being in the great outdoors together biking, cross country skiing, kayaking, and taking our Silver Labrador Buddy on walks. I enjoy singing with Bill and sharing his original music whenever we can. We have 7 amazing adult children and 6 grandchildren.
I am so grateful that God uses our struggles in life for His good purpose ~ Romans 8:28. I am passionate about my walk with Jesus, and I want to reflect him in all I do.