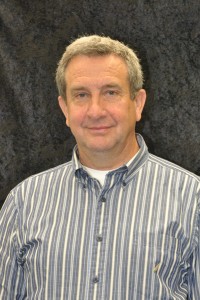 Ron began his ministry at Christ Lutheran Church as an interim pastor on May 1st of 2015 and completed that interim time May 1, 2016. Ron was later called as the regular pastor in September of 2017. Pastor Ron has served at Trinity of North Branch, Faith in Isle, Zion of Chisago City, Faith in Morris, Our Redeemer of Pine City, and interim of Central in Elk River, all in Minnesota, before being called to Maple Plain. Ron and Karleen have been married for 37 years and are parents of Tim, he serves in the USCG as a Lt. Commander in Ketchikan, Alaska. Kirsten and (Reese), grandchildren; Maren, Drew and Emily. Kirsten is full time mom and an editor, Reese is a chiropractor in Plymouth, MN. Daughter Sarah, director of nursing at the Alton and Wellington homes in St.Paul, grandson Nathan. Karleen teaches English in the Forest Lake School District, where she has worked for 25 years.
Ron grew up in Chicago, Illinois and is very thankful for his family and home church, Edison Park Lutheran, that guided him in his faith in Jesus. His desire is to grow into the fullness of faith in Jesus, and to encourage others to know the real life and riches that come in Jesus. Ron graduated from Lane Tech High School, the largest high school in the country, attended Luther College in Decorah, Iowa, and Luther Seminary in St. Paul, MN. Ron enjoys building, sailing, fishing, and gardening. He is a Twins fan and a Chicago Bears fan, but also likes the Vikings. His life verse, that God put on his heart is
John 10:10-
The thief comes to steal, kill, and destroy, but I have come that you may have life and have it abundantly!"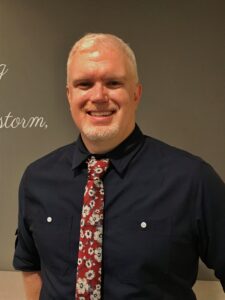 Wes Asheim-

Associate Pastor

Wes is thrilled to be at Christ Lutheran Church for the second time. From 2010 to 2015 Wes served as the Director of Youth and Family ministries at Christ Lutheran before taking a pastor position in Northwest Connecticut. He returned as associate Pastor in staring in January 2021. Wes has been involved in ministry for nearly 20 years, serving churches in North Dakota, Minnesota, and Connecticut as well as spending time as a camp counselor for a few summers while in college.
Wes grew up in a small town in Eastern North Dakota (Portland) and attended college at NDSU in Fargo where he completed way more calculous classes than any History major ever needs. He is completing his Master of Divinity degree from the Lutheran Brethren Seminary in Fergus Falls, MN in the spring of 2021.
Wes loves Jesus, his amazing wife Anya, and their two sons: Jacob and Thaddeus. He has a great passion and calling for teaching and shepherding others in their relationship with the Lord.
Some fun facts about Wes…
Favorite Person of the Bible: John the Baptist and Moses.
Favorite Bible Verse: Ephesians 2:8-10. For it is by grace you have been saved, through faith—and this is not from yourselves, it is the gift of God—not by works, so that no one can boast. For we are God's handiwork, created in Christ Jesus to do good works, which God prepared in advance for us to do.
Favorite Book: Anything by C.S. Lewis. Favorites include "A Horse and His Boy" and "The Screwtape Letters".
Favorite Hobby: Wes loves watching movies, his favorites are Christopher Nolan movies, The Lord of the Rings, and anything Star Wars. He loves watching and playing sports, particularly basketball. He also loves exploring new places (restaurants, cities, bike trails, furniture stores, etc…) with his wife.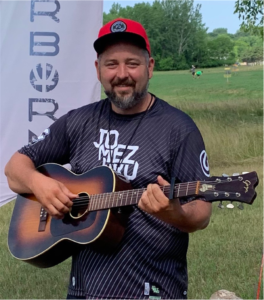 Eric Hutchison-Worship & Music Director

Eric grew up in the Chicago suburb of Arlington Heights and his family were members at a United Methodist Church in his early years, but he never considered himself a Christian until his early 20's. He traveled to Switzerland to study at a famous retreat center called L'abri (French for "the Shelter"). This experience was the catalyst for his faith life.
He moved to Portland, OR, where he got involved with a house church. Eric also met his wife, Ashley, in Portland. After a year there, he returned to college, attending Trinity Lutheran College in the Seattle suburb of Issaquah. Studying the Bible was everything to him, and it led naturally into ministry. Eric and Ashley had two girls, Anastasia & Bella, before leaving WA to seminary in St. Louis, MO in 2007. They would have a boy, Ezekiel, in 2009.
In 2011 Eric became an associate pastor for the LCMS in NYA, MN. He was also full-time worship director. Ashley is a super mom, and works at the high school kitchen. Coda is the newest member of the family – a German Shepherd mix (and Eric's first dog ever!) Around 2018 Eric began to dream of ways to move out of pastoring, maybe into music or disc golf. Throughout the last decade Eric has been an avid member of the disc golf community. Wild circumstances allowed Eric to buy into a disc golf course and company, while at the same time move away from pastoring. All this happened during the Covid-19 crisis.
For Eric, bringing people together is his passion. Gathering people around the Word to worship is so vital. Eric believes that Jesus is also more involved in every individual person than we could imagine. He is very excited to share his love of Jesus through his passion for good music & worship. He and his family are excited to share in the life of Christ Lutheran Church!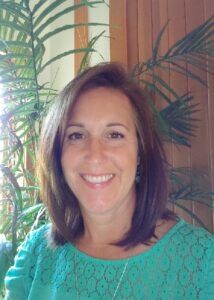 Tami joined CLC in July of 2014. She worked in the travel industry for over 20 years as a corporate and group travel coordinator as well as holding a number of administrative positions. Tami is married to her awesome, talented, and humorous husband Bill and has 7 stepchildren and one adorable grand daughter. She enjoys running, biking, kayaking, cooking, reading and walking their Silver Labrador Buddy. Her husband composes and performs music and she enjoys singing with him.
Romans 8:28

is her life-verse
.
"And we know that God causes ALL things to work together for good to those who love God, to those who are called according to His purpose."
This
verse gives her hope that God will use the struggles of life for His good purpose.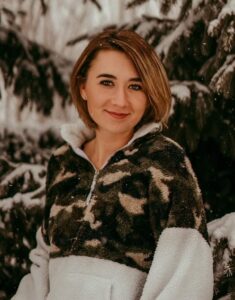 Laura Mundahl

–
Youth Leader