Our Story
Christ Lutheran is an amazing collection of people, who were surprised by God's powerful grace and providence. We believe God is the one who has gathered us into being a group of people who share the whole truth of God's word and strive to serve all the people we can reach in our communities with kindness, hope, and excitement that comes from Jesus. We practice worship, fellowship, and Bible study to renew each other in faith and to provide a real community where people can see Jesus, and invited to follow him with confident hearts.
We practice really listening to people and their concerns. We do not have all the answers but live by faith, that God is true to His word. We desire to be people that understand and support people where they are at.
We enjoy music! We share the familiar songs and hymns of the faith. We have a great choir and excellent keyboardists. Please always feel free to join us for our great homemade cookies, caramel rolls, smoked ribs, and even our lutefisk!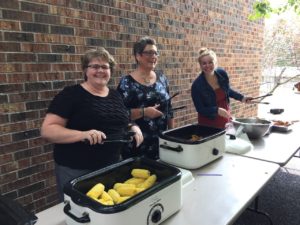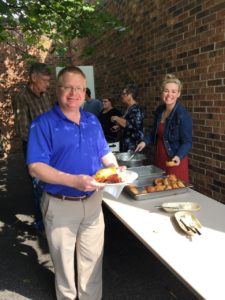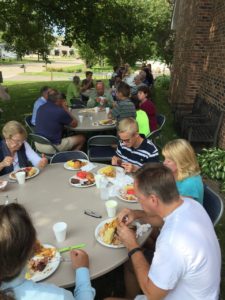 We have a long history of being a Lutheran congregation in 3 different buildings over 147 years, since December 27, 1875. But we are focused on what God is doing through us and with us. God is always about doing a new thing. God is present and future. We are rebuilding a whole new generation in our church on the strength of our members and in their vision for what God has led them to do.
We have a fantastic full -time youth director who cares for our youth and leads them into a life of togetherness and mission in Jesus. We have a Mission & Outreach Committee that pours blessings on our community via our summer outdoor Christian concert with names like; Jason Gray, David Dunn, The Afters, and Citizen Way
.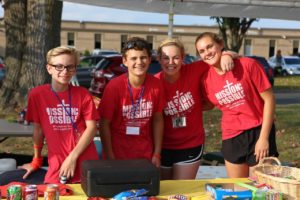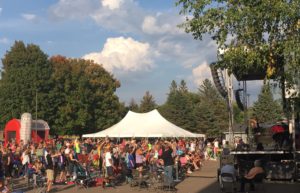 They also supply needs for young children, food for the Food Shelf and much more. We have a connection with Minnesota Teen Challenge where we serve, tutor, and support their ministries.
We hope that you would know God truly is at work among us, and that is amazing how God cares and touches people's lives. Know that God has as story for your life and may our stories come together. You are invited to come and be a real part of our story!