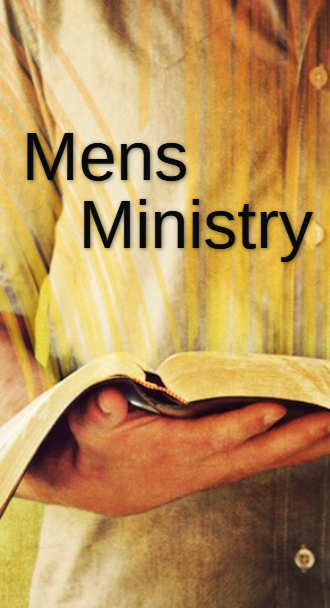 Everyone is
invited
to attend
see times below
Men's Prayer Breakfast
On October 31, 2017 it will be the 500
th Anniversary of the nailing of the 95 Theses to the church doors of a little village in Wittenberg, Germany, by an unknown monk, named Martin Luther. Luther turned out to be the center of a cultural European re-awakening of God's word, of faith and freedom. The ordinary person in Europe became empowered in their faith and in their work. To this day, Luther is still a controversial
person, but the events of his life, and his teachings are impressive. Some people today are choosing to leave Luther in the past! What did Luther help us to see and use for life, for faith, for work and for
freedom.
We are offering an all adult study this fall, it meets five times on Wednesdays at 6:30 to 7:20pm. This is in place of our normal Wednesday Women's and Men's Bible studies, which will return in November. This is a five week session and we will introduce the weekly study at the Sunday Morning Adult Discussion time and then dig deeper and apply it to our lives on Wednesday evenings. This is not one of those studies that will get bogged down in the history or information, but if the truth sets one free, then let us share it to live free! It will be applying the discoveries of the Reformation to our faith life, to our church, and to our families!
You can come to just the Sunday discussion but we hope you will find the Wednesday session growing deeper a real life empowering time for your life. We will use a brief guide, some video, the Bible, and discussion.
Week 1 Sunday September 17 and Wednesday September 20
The Re-discovery off the Priority of Grace, God Loves you! God loves You!
Week 2 Sunday September 24 and Wednesday September 27
The Re-Establishment of God's Word. Good seed always bears good fruit!
Week 3 Sunday October 1 and Wednesday October 4
The Freedom of a Christian and Direct Access to God. The Holy Spirit is for you!
Week 4 Sundays October 8 and October 15 and Wednesday October 11
The Reality of the Two Kingdoms in this Real World. Snowballing your trust in God!
Week 5 Sunday October 22 and Wednesday October 25
The Voice of Lutherans in the Whole Christian Church today. The Truth will set you free!
Tuesday Night October 31 Luther Party and Worship on All Hallowed Eve, the evening before All Saints Day! 6:00 to 8:00 pm